Youth
Click on the link to check out this month's newsletter: Newsletter September 2020
Sign-up to serve Snack Supper by following this link: https://m.signupgenius.com/#!/showSignUp/30e0d4da4ac2ca57-lumy
LUMYouth is a trinity of activities designed to stimulate our relationship with God, our Church, and Our fellowship. All are welcome, please come hangout with us at the following activities!!
Join us for worship Sunday at 9:00am (youth sit near the front on the right side).
 Sunday School at 10:30am  (High Schoolers and Middle Schoolers meet in the loft).
 Youth group from 5-7:00pm on Sunday evenings (be sure and read the newsletter to find out specific times, locations and our planned activities!).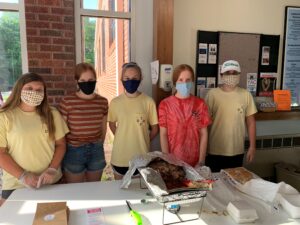 (Youth serving at 'Dinners On Us')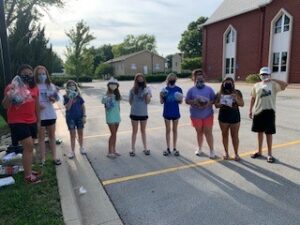 (Youth holding their tie-dyed shirts)