About Us
Lenexa United Methodist Church
9138 Caenen Lake Road
Lenexa, Kansas 66215
Office Telephone: 913-888-5600
Office Fax: 913-888-5609
Preschool Telephone: 913-888-6300
office@lenexaumc.org
Lenexa United Methodist Church has the hospitality and warmth of a small church and the programs of a larger congregation. A part of the Lenexa community since 1869, LUMC is committed to being a faithful witness to God's kingdom in Johnson County.
We consecrated a new education building to house our preschool and children's ministries. We serve our Lenexa neighbors through partnership with Sunflower Elementary School and various outreach ministries. We welcome all who join us in worship and service.
Purpose:
"Journey together toward spiritual growth."
Global Ends:
We know and love God,
            revealed in Jesus Christ, through worship, study and service.
We follow Jesus
            in loving neighbors and working for a just society.
We are the Body of Christ,
            an inviting, welcoming, caring, growing, inclusive community;
            joyfully supported by prayer, presence, gifts, service and witness.
Beliefs
To learn more about what believe, visit United Methodist Beliefs.
Statement of Inclusion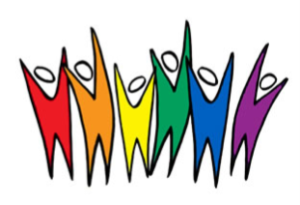 Lenexa United Methodist Church celebrates that all persons are created in God's image and are of sacred worth. Our faith compels us to welcome and affirm persons of all ages, cultures, economic statuses, family blends, ethnic backgrounds, races, gender identities, physical and mental abilities, and sexual orientations.
We publicly affirm to intentionally minister to, with, and for all persons, and to provide a safe and caring community where all may grow in their faith as we discover the depth of God's love for everyone.
Connect with Us
View Crosslinks (A Weekly news email)
View the Messenger (A Monthly newsletter)